Karen Koltrane Radio
para ouvir:
tocando agora:
My Bloody Valentine - Only Shallow
Hope Sandoval & The Warm Inventions - A Wonderful Seed
Weezer - I. The Waste Land
Laura's Problem - Human Bondage
Mogwai - Remurdered
novas músicas:
Morosity - Adam...
Morosity - Eve...
Yakari - Autospace...
Yakari - Feel It Too...
Yakari - Higher Sphere...
Por que doar?
A Karen Koltrane Radio é totalmente mantida por seus ouvintes. Sem comerciais ou patrocinadores, estamos livres para tocar o melhor da música que encontramos. Mas isso significa que precisamos do seu apoio para manter este canal. Sinta-se livre para doar qualquer valor! =)
Clique aqui e saiba mais sobre nós
.


usuário(s)
online

Flaming Lips, Kelley Deal e Thurston Moore gravam tributo ao Guided by Voices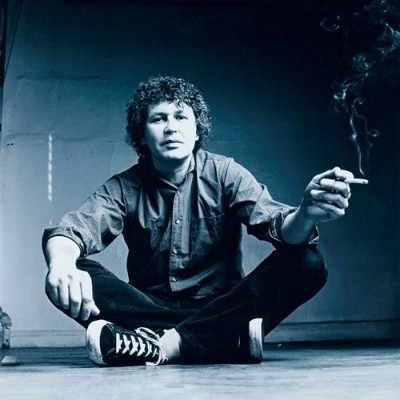 Guided by Voices ganha tributo com nomes de peso do rock alternativo.
Algum tempo atras, o Flaming Lips gravou uma cover do Guided by Voices, "Smothered in Hugs", para um álbum tributo à banda. O disco em questão ainda não tem título.
Hoje foram anunciados outros nomes que farão parte da coletânea, a lista é de tirar o fôlego de qualquer um. Nomes de peso como o do
Thurston Moore do Sonic Youth, Kelly Deal
, irmã e parceira de
Kin Deal no Breeders
,
Vivian Girls e Superdrag
já tem faixas escolhidas para gravar.
A No More Fake Labels, fundada Misty Dawn Briggs está por tras da organização do tributo. Briggs anunciou também que haverá "algumas faixas secretas" para a versão EP do álbum, que deverá ser lançado em 2011.
Confira a lista dos nomes confirmados e das canções que irão gravar:
The Flaming Lips - "Smothered in Hugs"
Western Civ - "Goldheart Mountaintop Queen Directory" and "My Valuable Hunting Knife"
Cymbals Eat Guitars - "Gleemer"
Sorry About Dresden - "Echos Myron"
Jason Isbell and the 400 Unit - "Everywhere With Helicopter"
Crooked Fingers - "Tractor Rape Chain"
Elf Power - "Man Called Aerodynamics"
I Was Totally Destroying It - "I Am Produced"
The Pneurotics - I Am a Tree"
La Sera (Katy Goodman of Vivian Girls) - "Watch Me Jumpstart"
Kelley Deal with Buffalo Killers - "Scalding Creek"
Blitzen Trapper - "Hot Freaks"
Superdrag - "A Salty Salute"
David Kilgour (The Clean) - "How Loft Am I"
Thurston Moore - "Stabbing A Star,"
James Husband (Of Montreal) - "Buzzards and Dreadful Crows"
Twin Tigers - track unknown
Para o EP outros nomes:
Marie Stella - Little Lines"
Free Electric State - "Weedking"
Mass Solo Revolt - "Gold Star for Robot Boy"
Gregg Yeti - "Quality Of Armor
Assista ao Guided by Voices ao vivo para o aniversário da Matador com a música Motor Away:
Veja também:
veja também:
outras notícias: